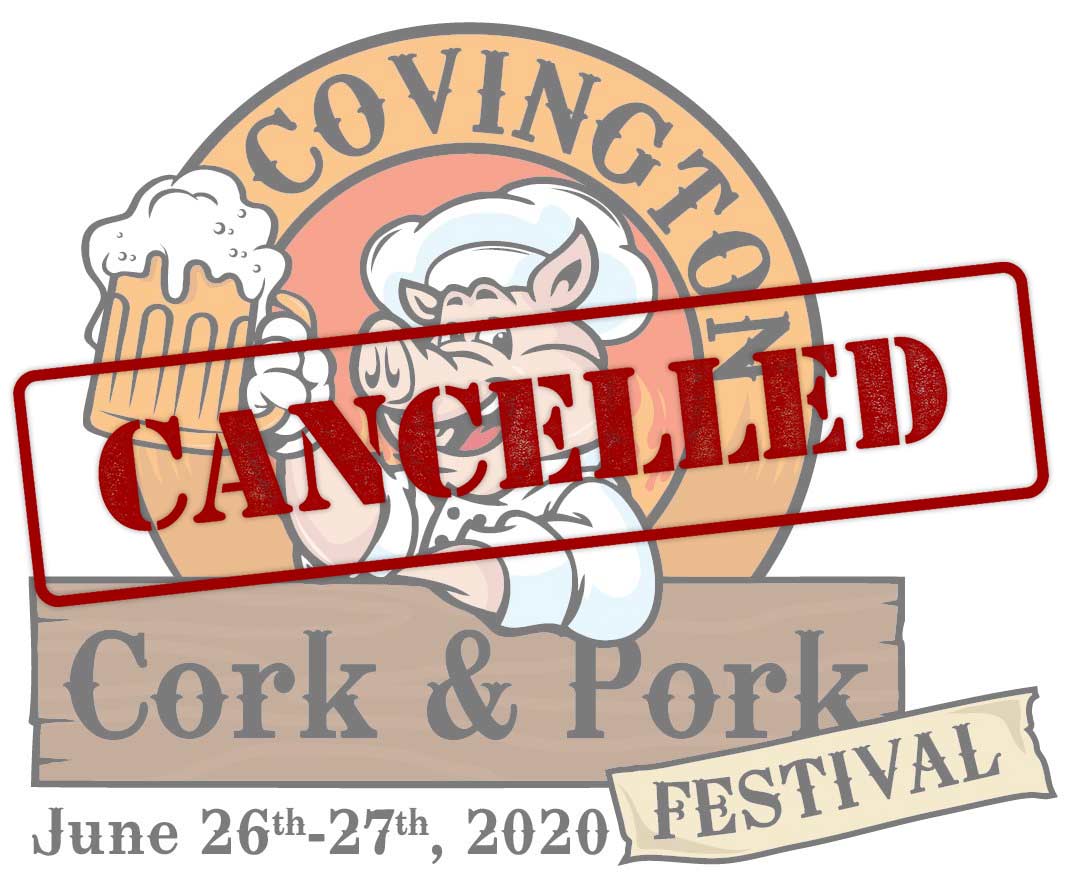 After much consideration and with very heavy hearts, we have come to the decision that the 2020 Covington Cork and Pork Festival will be canceled for this year. While we realize that the "stay-at-home order" may be lifted by then (June 26-27), this unforeseen pandemic has caused an economic hardship on our entire community and an event of this magnitude requires planning and commitments from all involved that may be impossible. We cannot in good faith ask our businesses to sponsor an event after several have had to close their doors or reduce operations, and there will be a tough road to recovery for them, as well as many of our residents. While the festival has survived a derecho, flood, heat and even a tropical storm, we realize now is not the time for writing another Cork & Pork chapter of special memories.
Most checks have not been cashed and if you are a sponsor, team, or vendor, those will be returned to you and thank you for the donations and entries. If a check was deposited, you will be written a refund check.
To our BBQ community, we appreciate your comments and take each one to heart. We will miss your smiling faces and great attitudes! Keep up the fight for good BBQ as we all have come to love it and we appreciate your visits and positive impacts in our community.
Everyone stay safe and healthy!
BB & Cindy Bryant
WANT TO ADVERTISE WITH US?
SIGN UP NOW TO RECEIVE UPDATES FROM OLDE TOWN COVINGTON