VA MAIN STREET INITIATIVE
VA MAIN STREET INITIATIVE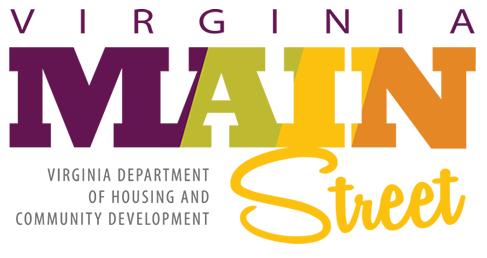 The Virginia Main Street Program is a preservation-based economic and community development program that follows the Main Street Four-Point Approach™ developed by the National Trust Main Street Center. Virginia Main Street offers a range of services and assistance to communities interested in revitalizing their historic commercial districts. While the program was designed to address the need for revitalization and on-going management of smaller to mid-sized downtowns, aspects of the Main Street Approach™ may be applied successfully in other commercial settings.
ELIGIBILITY
As resources allow, Virginia Main Street holds a competitive application period for historic commercial districts who wish to become Designated Virginia Main Street Communities.  While VMS is not accepting applications at this time, VMS is always looking to work with any historic commercial district, regardless of their size and location.
All historic commercial districts that are interested in using the Main Street Four Point ApproachTM are eligible to become DHCD Commercial District Affiliate Partners.